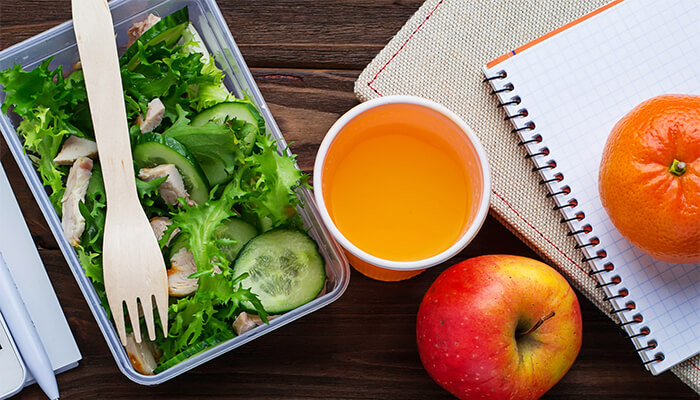 So it's a new year, and outside of training for that half-marathon, or finally learning a new language, it's also a great idea to think about some easy resolutions you can make for a great spring semester at your kids' school. These don't have to be big, messy overhauls that your child will hate – but maybe there are some small things you can do a little differently to help boost school performance, develop better study habits, and stay sharp as the rough and tumble spring semester ramps up. Here are 3 New Year's Resolutions to help your child succeed in school.
1. Fine-Tune The Homework Routine
"If it ain't broke, don't fix it," is probably not the way you'd talk about your child's homework routine. No matter how hard you all try, there's still the occasional late night spent on schoolwork that could have been avoided with some better time management. That's life. So while you've probably settled into some good practices for making sure work gets done in a timely fashion, as semesters change, and students grow, there's never a bad time to reevaluate the homework routine you guys have established.
Now we're not saying you need to make wholesale changes every 6 months, and that you should try waking Little Susie up at 4 in the morning to study before school – but sit down and have a conversation about what could work better. Maybe there are some time management tips or tools you can start using, or maybe more homework can get done during a free period in school. Taking the time to understand the challenging workload your child has on their plate is always important – and working together to fine-tune and update their routine is a great exercise at the beginning of the new year.
2. Learn Outside The Classroom
At risk of sounding like that self-professed "Cool Teacher" who talks about all the fun you can have at the library…there is a ton of good ways to keep your child's mind engaged outside of school. While a birthday gift of super-fun SAT® flashcards probably won't go over that well with your high schooler, there are plenty of ways to stay sharp that aren't "super lame" or "really boring."
Podcasts are a great start. Whether it's a Radiolab episode about big game hunting in Africa, Malcolm Gladwell's deep dive into the college system, or Star Talk Radio with Neil Degrasse Tyson, there are plenty of fascinating, educational, not-boring podcasts or radio programs to play on the way to school. Or try a good book on tape. (Pro Tip: don't start with the book your student's supposed to be reading in English class…maybe try the latest Young Adult series to get the Hollywood treatment, or a good science fiction thriller). Let them pick, get them into it. There's a lot of good stuff out there!
3. Sleep More & Eat A Better Breakfast!
We know, we know. You've heard this one before. But it's still very true. If your high schooler is waking up everyday rested and ready with a nutritious, power-packed breakfast…good for you! But for the rest of us, there's probably some room for improvement. Countless studies show that sleep deprivation is rampant among high school and college students, and that it has a considerable impact on classroom performance. Meanwhile, many overtired, overworked kids hope to push through their grueling school day with little more than some sugary cereal. You don't need a nutrition class, and we know how little time your family has in the morning, but swap in some whole grains and healthier foods, and science shows that will lead to better brain functioning.
Students should always be aiming for 8 hours of sleep, on as regular a schedule as is possible. It's better to go to bed and wake up at roughly the same time everyday than it is to try "catching up on sleep" after a late night. And students should be fueling up in the morning on foods that won't cause a spike in their blood sugar – but rather foods like oatmeal, plain yogurt, and eggs, that don't have a lot of sugar, and are broken down slower over the course of the morning. Check out a few of these recipes for fast, healthy breakfast options, and in no time you'll have made a considerable difference on your child's ability to perform in school. And you know, that sounds like a New Year's Resolution that might really stick!